SWEET OLE SUMMER SOUL PLAYLIST
WINTER PLAYLIST !
LISTEN PEOPLE !
sonic youth, king krule, herbie hancock, fugazi, romare, amen dunes, the monkees, los saicos, kid cuti.... you get it it's a bunch of random songs..
Eloi is all I have to depend on
ELOI will help you find love
Your April ELOIscope
WILL YOU BE OUR VALENTINE?
ELOI + (capsule)
NEW INSTALLMENT: Amanda's Observation Station!
ELOI + COEUR
Eloi Lookbook Squares 1-5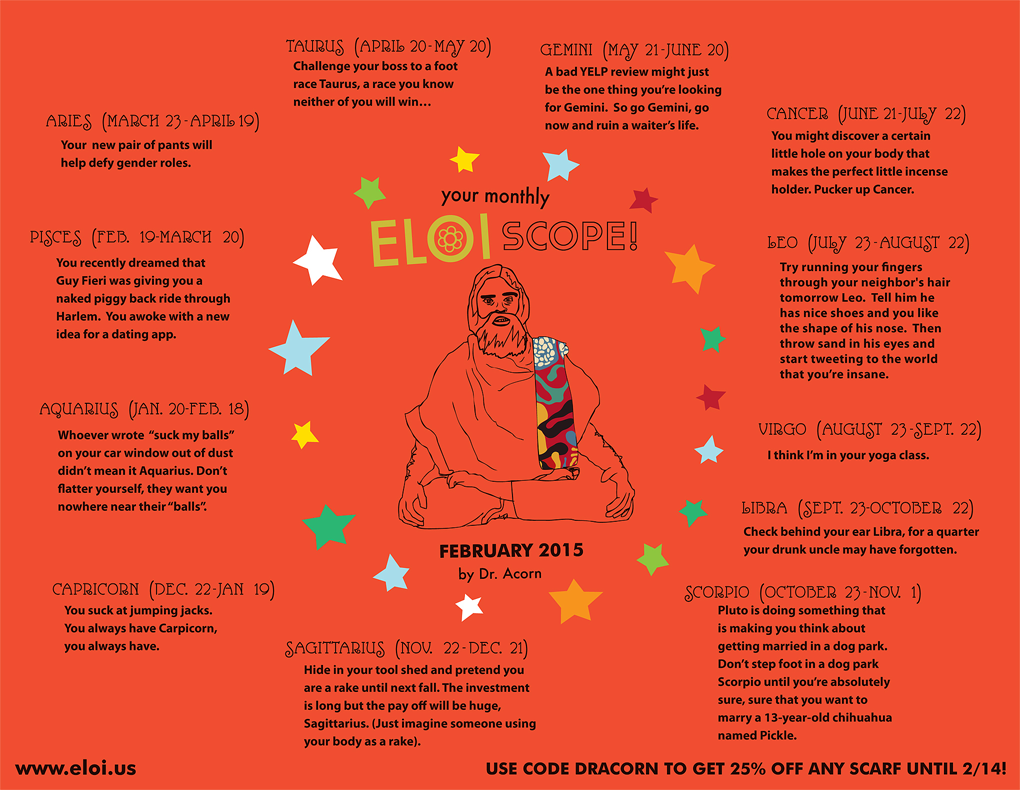 Your February ELOIscope from Dr. Acorn
Psych Fest!
Your January ELOIscope from Dr. Acorn
ELOI Life Content